Forged Carbon Fiber: The Ultimate Luxury Material for Dice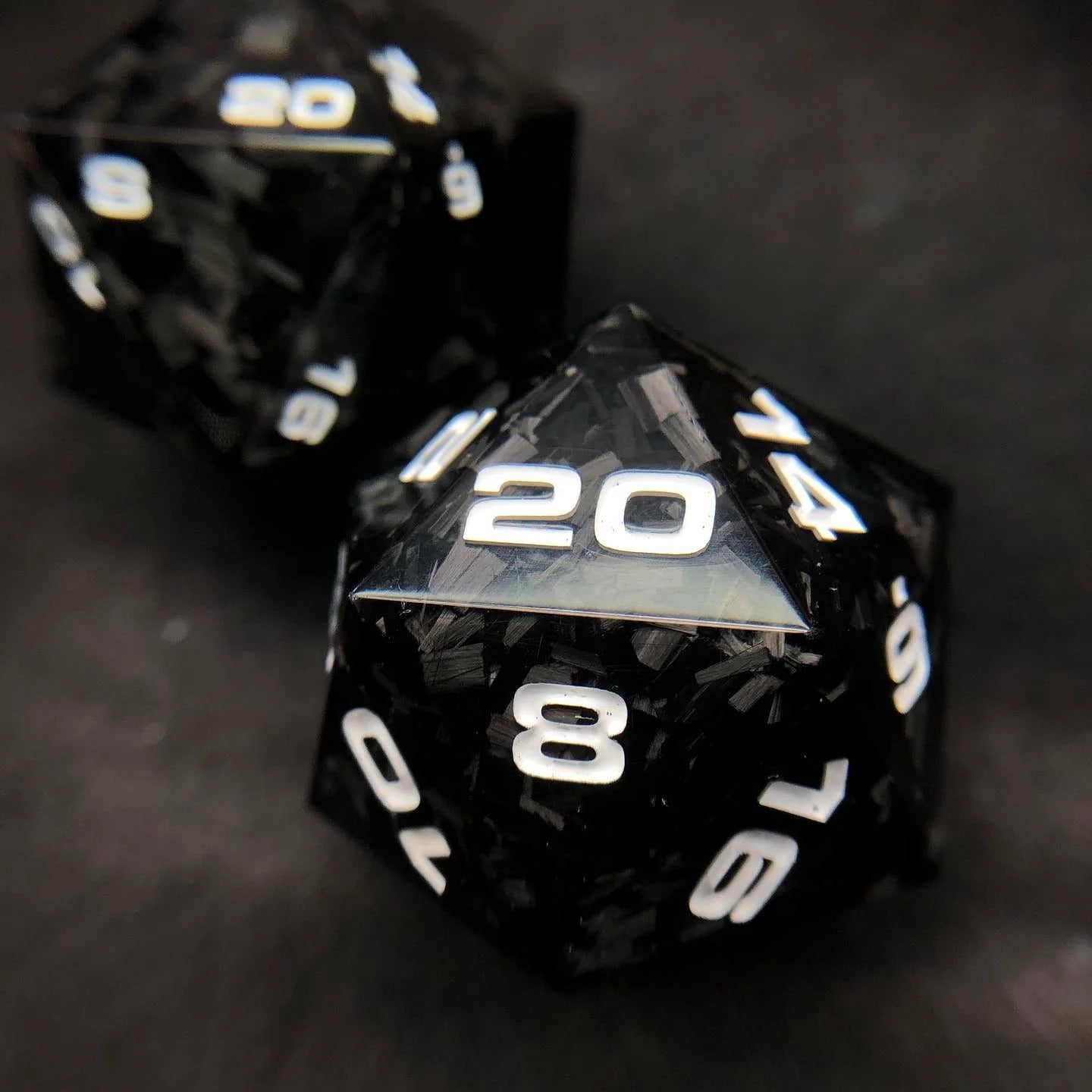 Carbon fiber has long been a material of choice for high-performance cars, airplanes, and luxury products. But what about dice? Yes, you read that right. Forged carbon fiber has entered the world of luxury dice, and it's a game-changer.
For those who are unfamiliar, forged carbon fiber is a process of compressing layers of chopped carbon fiber tow into a single piece. The result is a material that is incredibly strong, lightweight, and visually striking. The process of creating forged carbon fiber is complex, involving a combination of high pressure that requires specialized equipment and expertise.
So how does this translate to dice? Well, for one, forged carbon fiber dice are incredibly durable. They won't scratch, chip or break easily, meaning they can be used for a lifetime without losing their unique look or feel. The combination of high-performance material with the expertise of skilled craftsmen creates something truly remarkable.
The appearance of forged carbon fiber is truly unique, with its marbled black and gray finish that shimmers in the light. It adds a touch of modern, sleek elegance to any gaming set or collection, and the distinctive patterns make each die one-of-a-kind. It's a statement piece that's sure to impress even the most discerning collector.
But these aren't just dice for show. The precision that goes into their creation ensures a balanced roll, making them a reliable and trustworthy choice for gamers. And the feel of the material is incomparable, with its lightweight and smooth surface offering a satisfying roll every time.
Whether you're a serious gamer or a collector looking to add something truly special to your collection, forged carbon fiber dice are an investment worth making.
---